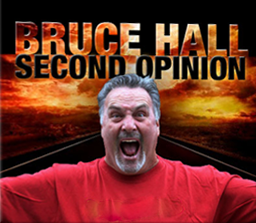 Bruce Hall Sports is a 23-year old Reston, Virginia based sports entertainment company specializing in providing corporate and private clients tickets and packages to local, regional, and national sporting events.
In addition to being one of the area's largest brokers of Washington Redskin season and individual game tickets, Bruce Hall Sports also provides land packages to national sporting events such as The Masters, The World Series, Major League Baseball All Star Game, The Super Bowl, The Ryder Cup and The Final 4.
Locally, we provide tickets to the Washington Nationals, Washington Wizards, the Washington Mystics, the Washington Caps, the Baltimore Orioles, University of Maryland Basketball and Football, the Baltimore Ravens, and the ACC Basketball Tournament.
Because of our membership in the National Association of Ticket Brokers, not only can we provide tickets to any event locally, but also nationally, whether it is a NBA, NFL, NCAA Football or Basketball, MLB, or any other contest in the nation. We also have access to local and national concert tickets.
Please call us for our most up-to-date listings.
Call 1.800.466.4748 Today!!!